Posted Jan. 6, 2023
The Classic Who Dunnit!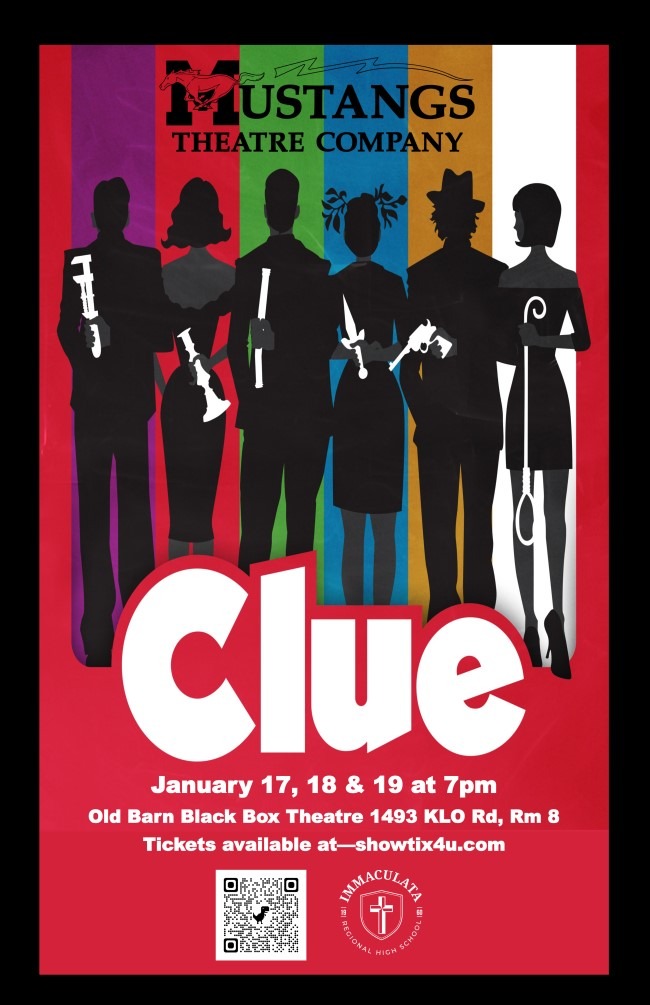 WHODUNNIT?!
Colonel Mustard in the Study with the Wrench?
Ms. Scarlett in the Library with the Candlestick?
Come and figure it out for yourself as our Drama 10 class gives you a production of the famous board game and movie by the same name, now playing in our own Old Barn Blackbox Theatre! Join us for an evening of intrigue and laughter – you haven't laughed this hard in a long time.
Tuesday, Wednesday and Thursday nights January 17, 18 and 19. Shows start at 7pm
Get your tickets to CLUE here: https://www.showtix4u.com/event-details/69805